DIRECTORS OF THE KHS FOUNDATION
Dennis Michael Dykes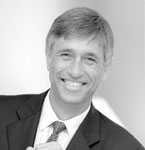 Dennis is the Chief Economist for the Nedbank Group. In addition, he is a director of SACCI (the South African Chamber of Commerce and Industry, formerly SACOB), Chairman of Business Unity, South Africa's Standing Committee on Economic Policy and is a business representative on the Nedlac Public Finance and Monetary Policy Chamber. He is the author of many articles for in-house and external publications. In 2004 he contributed a chapter on inflation targeting for the book 'Manuel, Markets and Money'. In September 2003 Dennis won the Reuters Economist of the Year award.
His qualifications include an Honours Degree from Bath University and a Master's Degree in Economics from the London School of Economics. Dennis gives economic advice to all areas of the group and its clients. Given the nature of the group's activities, he tends to focus on the interaction between the real economy and the financial markets.
Gordon Walter Stay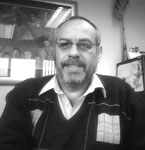 Gordon's career started at what was then known as the Department of Customs and Excise (SARS) in 1983 and after a period of 18 months he moved into the Clearing and Forwarding industry, joining Atlantic Forwarding as an Entry Clerk. After a few years, he took up service at Shipping Plus, also as an Entry Clerk. In 1987, Gordon joined Impson Freight to start up their Johannesburg office and was appointed as a Director.
In 1993, he took up a position at Burlington Air Express as airfreight manager and later was responsible for Customer Services.
In 1997 a position became available at Impson Freight and he joined them as the branch manager in Johannesburg. He was appointed as a Director and is currently serving as the Regional Director for Gauteng.
Impson Logistics is now a division of the Santova Logistics Group which is listed on the JSE (ALTX).
Patrick Shaun Steinhobel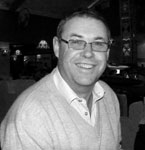 Paddy matriculated at Krugersdorp High School in 1978. His career has been divided into three different sections, starting out in the insurance industry where he worked for five years with a one year break to play cricket in England. Paddy then moved on to the banking/finance industry and worked for Wesbank for many years. His last position there was branch manager in Krugersdorp. Since 1997, Paddy has been running his family business which provides first aid and safety equipment to the mining industry.
Barry Swartzberg
Group Executive Director - Discovery Health
Barry Swartzberg graduated from the University of the Witwatersrand with a BSc degree majoring in Actuarial Science and Mathematical Statistics. In 1990, he was admitted as a Fellow of the Faculty of Actuaries (Edinburgh), and in 1993, as an Associate of the Society of Actuaries (Chicago). He is also a fellow of the Association of South African Actuaries and a Certified Financial Planner.
Barry joined Discovery Health at its inception in 1992. As one of the company's pioneers, he was instrumental in establishing the company's marketing division, as well as driving the evolution of Discovery Health's risk management and operational areas. He served as CEO of Discovery Health from 2000 to 2005 and currently serves as Group Executive Director responsible for International Strategy. He is a member of the Discovery Holdings Group Executive Committee and serves on the Board of PruProtection (UK) and Vitality Group USA.
Barry is 44 years old, married and has two children. He enjoys running, cycling and golf.
SCHOOL MANAGEMENT TEAM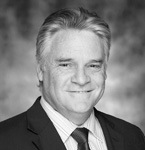 — K.H.S Principal, Mr Ivan Bailey